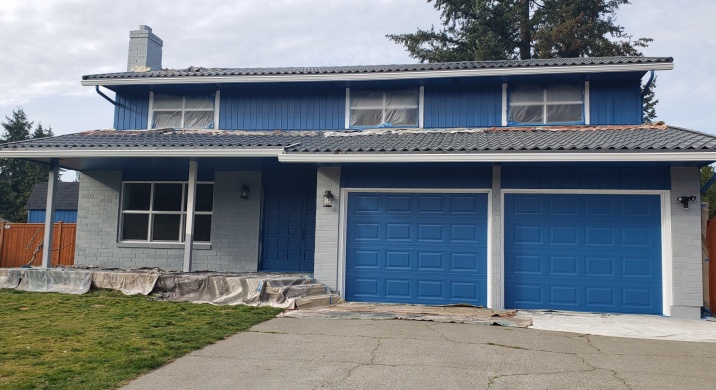 Bob & Mavi – Marysville, WA
April 9, 2019
Lori and her crew were great! They were kind and efficient and very thoughtful! The job was done and done well! Everyone worked together and made the work seem easy. I am so grateful for Lori. She helped me make some hard decisions about color and placement (THANKYOU!) I recommend Women Painter to anyone who needs a paint job done! Ive already got a bid for the inside of my house from Lori! You guys are the best! Thanks again!!
See photos of Bob & Mavi's house on our Photos page!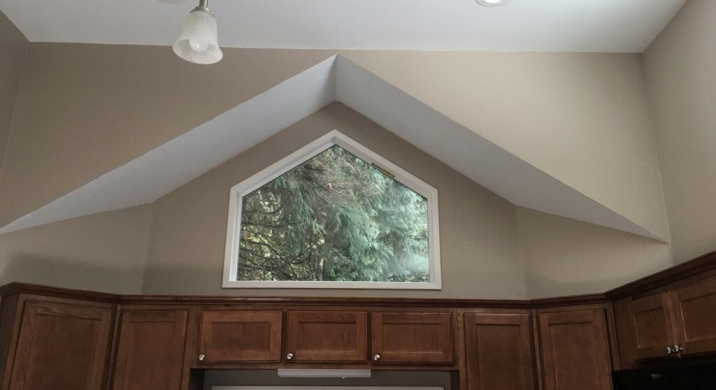 Julie – Tulalip, WA
March 26, 2019
Women Painters did a fabulous job inside my home!! They were professional, on time, and fun to work with. I appreciate their attention to detail and the quality job they performed. I would highly recommend them!!
See photos of Julie's house on our Photos page!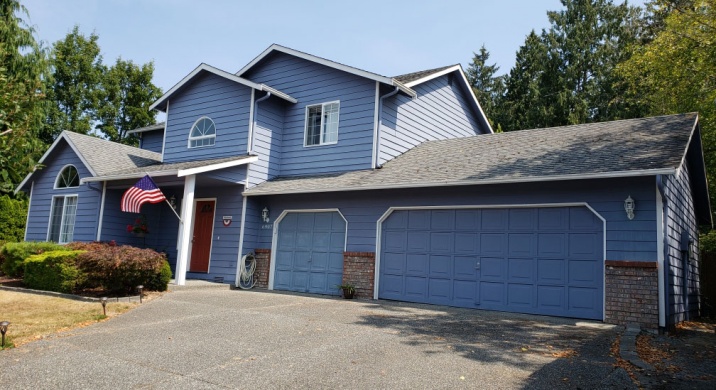 Melissa – Marysville WA
September 10, 2018
Lori and her team did an amazing job. They arrived on time, if not early, every day and got the job done quickly. They cleaned everything up and protected all surfaces that weren't getting painted. The whole group worked well together and did a quality job.
I would highly recommend Women Painters to anyone who needs a painting project completed with high quality paint, at a reasonable price, with great people!
See photos of Melissa's house on our Photos page!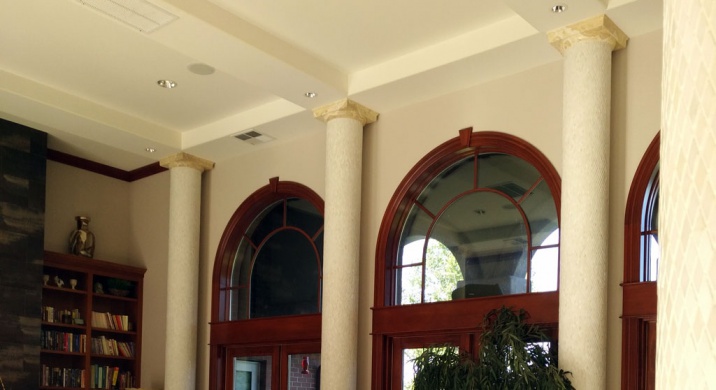 Susan – Snohomish WA
May 7, 2018
I contacted Lori and, since I had such a large job and my main level of my house where there are 16′ ceilings, I decided to give her a key to my house while we were on vacation. That way she could do the main level that first week while we were away.
Workmanship is superb and even my little dogs and a bird got great attention. I got to meet the crew, since I stayed home from work one day while they were finishing downstairs. I love all of the crew Lori has and am so completely happy with how good and their attention to detail. Love my new paint colors and she even did an awesome job with drywall repairs!
Thank you so much Lori and crew.
See photos of Susan's house on our Photos page!
Susan – Arlington WA
May 30, 2017
Searching for someone to work on your home, no matter the task, leaves one to wonder "how do I know if the person or company will meet my expectations or if there will be hidden costs."
If you're looking for a team to paint your home and you're wondering about Women Painters, let me put your mind at ease: their work ethic, their commitment to schedules, their attention to details, their ability to work as a team, their cheerfulness… ALL ARE EXCEPTIONAL!
I highly recommend Women Painters and I would hire them again! Great job!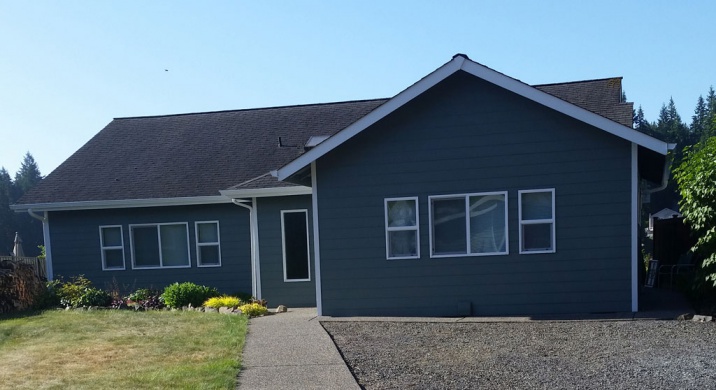 Ken & Roberta – Arlington WA
June 12, 2015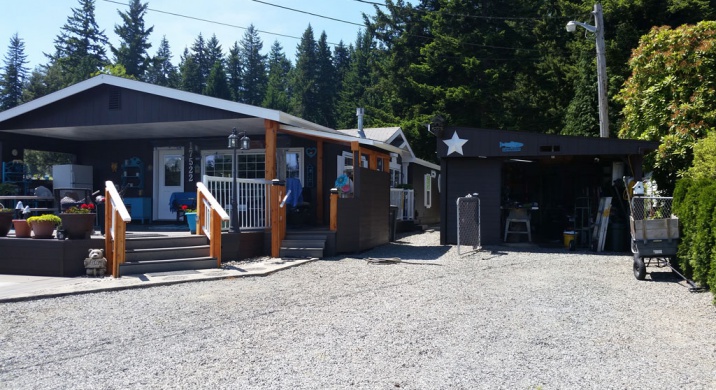 Robert & Cathy – Arlington WA
June 9, 2015
Lori and crew did a wonderful job on the inside of our home, and then the outside! The whole crew were wonderful and helpful and very cooperative about anything we wanted done. It is like we are starting out with a brand new home — inside and out. Our new dark brown house looks like the Little Brown House in the woods. So much warmer and friendly that the blue-ish gray we had before. I will miss seeing their friendly faces each morning.
See photos of Robert & Cathy's house on our Photos page!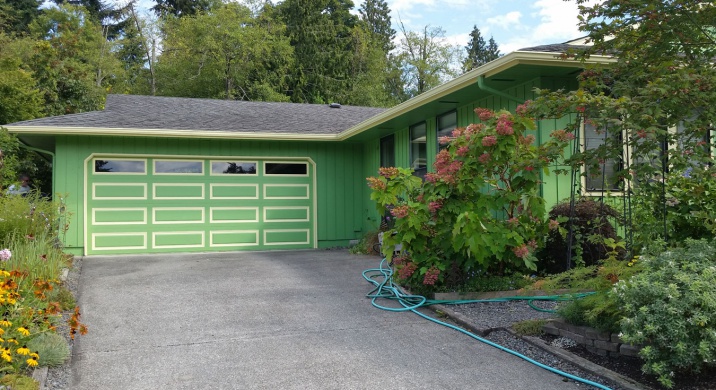 Steve & Sheila – Marysville WA
October 8, 2014
I love my "new" house!! That's what it feels like to go from old, drab, gray-blue to bright, fresh and lively green with yellow trim!! I suppose a lot of painters could have done this job, but really it's the details that make the difference. Moving patio furniture carefully and putting it back. Pressure washing the driveway and sidewalk, covering my plants (I have many) and being careful not to trample them. Very nice people to work with and a beautiful house I love to drive up to!! Thanks for the excellent, thorough paint job!!
See photos of Steve & Sheila's house on our Photos page!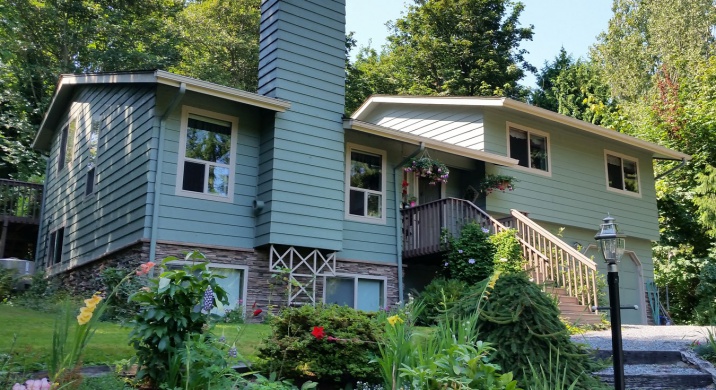 Deb – Marysville WA
October 7, 2014
Today Lori and crew finished the third job for us in the past 8 years, including the exterior of our home, interior of our condo and interior of our home. All three jobs met or surpassed our expectations from the bidding process to the finished product. The work was done in a timely manner by a courteous, hard working crew. We are glad to recommend Women Painters and will not hesitate to call them again.
See Deb's house and more on our Photos page!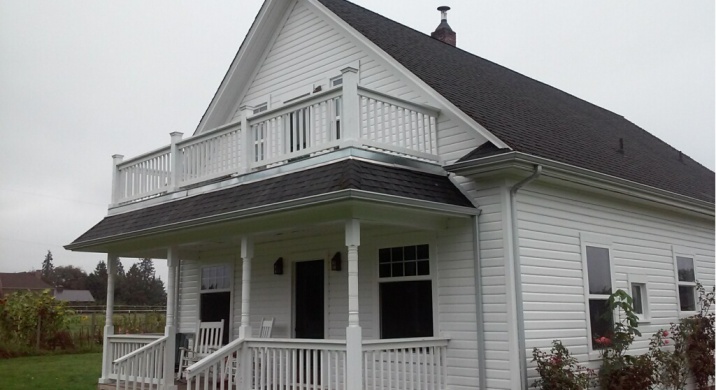 Ed & Pat – Stanwood WA
September 30, 2014
Very conscientious. Attention to detail. Kept us updated on time tables (we had several delays due to rain). Professional yet down to earth, enjoyable to be around (we kind of miss them!). Great work, very focused on customer satisfaction. They are quality focused and do not cut corners. We would not hesitate to recommend them.
See the Before & After gallery on our Photos page!